Whether you are looking for a gift for a spiritual seeker, a sober friend or someone interested in nutrition or keto, I have some easy and affordable ideas to share.
For the keto-curious or the sugar addict:
Check out the just released The Case Against Sugar
by Gary Taubes for $11.00.
For someone ready to delve into keto to improve health:
Check out these programs at healthfulpursuit.com:
Play it safe with The Keto Beginning digital download for $35.00.  It is also available as an audiobook with downloadable recipes for $25.00
Go a little bigger with The Keto Bundle for $67.00.  The bundle, also digital downloads, contains The Keto Beginning and Fat Fueled, another 30-days of meal plans PLUS tons of support to tweak keto for YOUR individual needs.  Also available as an audiobook.
And if you prefer a paper book rather than a digitally downloaded one, Leanne Vogle, the brain
behind HealthfulPursuit.com came out with The Keto Diet in paperback this year.
For the spiritual seeker, or even better, the sober spiritual seeker
Gabrielle Bernstein is a premier teacher of A Course in Miracles and an addict in recovery.  Pre-order Gabrielle's book due out January 2, 2018 Judgement Detox: Release the Beliefs That Hold You Back from Living a Better Life for $15.59.  If you pre-order, you can get a free on-line course by going to this site with your receipt number: https://gabbybernstein.com/bookgift/

Last year's book, The Universe Has Your Back appeals to students of ACIM as well as the Law of
Attraction an is $13.90.
Ready to Make 2018 Your Best Year Yet???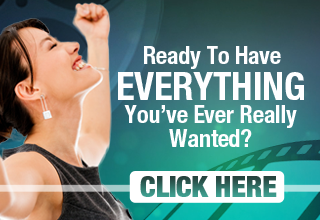 Check into this awesome on-line vision-quest tool, Mind Movies for $97.  I personally credit this tool to a myriad of positive changes in my life!  Click the really happy lady to the right to go to the Mind Movies site.
Want to Try Eating Keto without Researching a Bunch of Recipes?
I guaranteed these are delicious whether you are keto or not!  Try Real Good Pizza and Keto Kookies.  Real Good Pizza is carried in an increasing number of grocery stores for about $6.00 for a personal sized pie.  Yummy and you are welcome!